Liviliti Healthy Hose Pro Antimicrobial CPAP Tubes – 3 Pack
Liviliti Healthy Hose Pro Antimicrobial CPAP Tubes – 3 Pack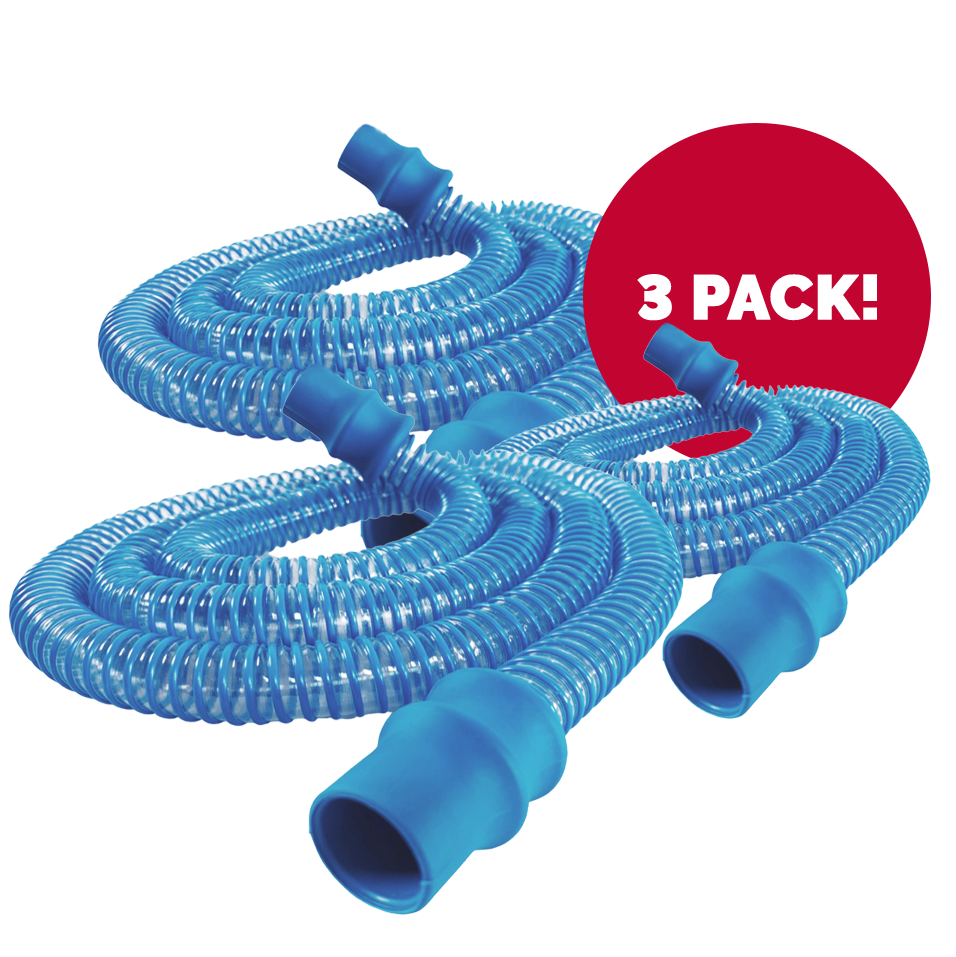 Bundle and save on the world's 1st antimicrobial CPAP Tube! View more
Details & Specs for Liviliti Healthy Hose Pro Antimicrobial CPAP Tubes – 3 Pack

Liviliti Healthy Hose Pro Antimicrobial CPAP Tubes – 3 Pack
INCLUDES:
3 Liviliti Healthy Hose Pro Antimicrobial CPAP Tubes
The Healthy Hose Pro is the first and only antimicrobial CPAP tube designed to eliminate and prevent up to 99.99% of bacteria.
Universal Cpap Tubing
6ft. / 72in.
Standard 22mm Cuff / 19mm Tubing
Eliminates And Prevents Up To 99.99% Of Bacteria
Made in USA
Healthier Lives For CPAP Users
HOW TO USE:
- Connect one end of the tube to the CPAP and the other end of the tube to the mask or nasal pillow.
- Wash tubing using mild soap and drinking quality water.
- Let tubing air dry on a flat surface.
Always follow CPAP manufacturer guidelines for washing and replacing CPAP accessories.
Patent Pending
ISO 22196 Certified
"Since I started using the Healthy Hose Pro, I've been able to sleep restfully through the night and focus on living life during the day without the worry of bacteria affecting my health." – Steve, FL