Hart Welcomes Crittenton Medical Equipment into the Hart Family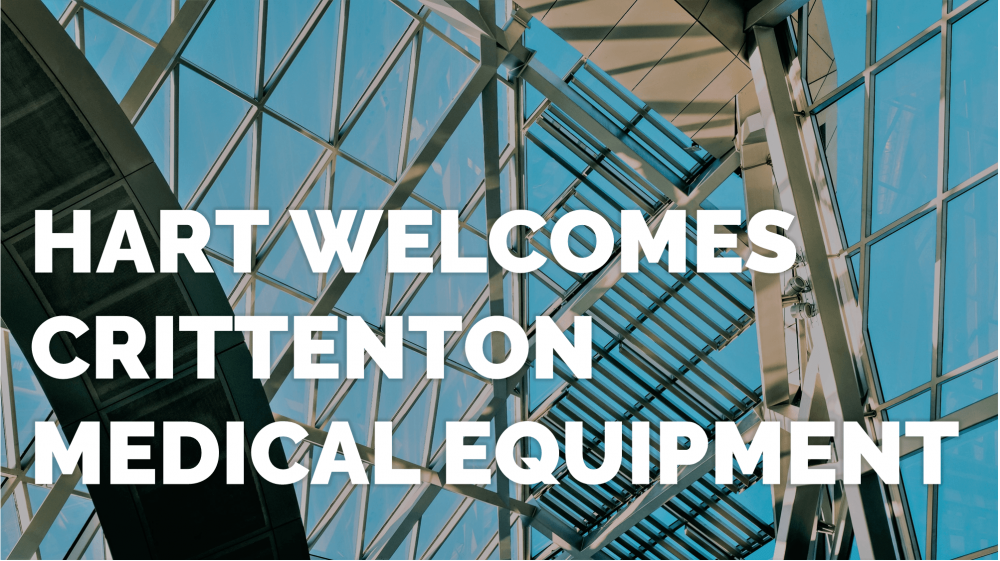 Hart Medical Equipment Acquires Crittenton Medical Equipment
ROCHESTER HILLS, MI
Hart Medical Equipment, a durable medical equipment industry leader in lower Michigan, has acquired Crittenton Medical Equipment (CME) in Rochester Hills. The official acquisition date was September 1, 2019.
Hart Medical Equipment is a reputed regional home medical equipment and supplies provider with shared ownership by Michigan-based Ascension Genesys, Henry Ford, and McLaren health systems.
Expanding into Rochester Hills continues a successful growth strategy for Hart Medical Equipment as it continues to support the provision of top-level patient care through service, quality, and innovation. "Hart concentrates on patient outcomes, timely delivery, and customer satisfaction, which has helped build trust among our customers across the Michigan market," said Allen Hunt, President, Hart Medical Equipment. "We look forward to bringing Hart's focus on continuity of care, reduced readmissions, and long-term patient outcomes to the Rochester Hills community."
With this acquisition, Hart Medical Equipment will expand its service offerings to include audiology services. CME customers will now have access to numerous showroom locations as well as the ability to order medical supplies on Hart's enhanced ecommerce website.
Hart's current organizational structure will remain in place, and there will be no changes in the roles of its executive officers.