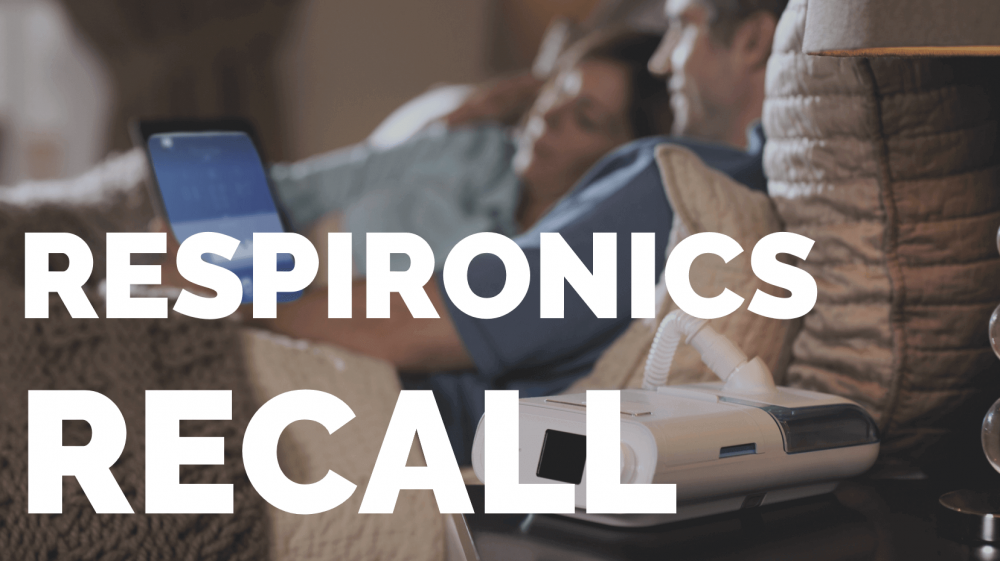 The manufacturer, Philips Respironics, has issued a recall on some of their CPAP and Bi-Level devices and ventilator devices due to an issue with the internal sound abatement foam.
As a Hart Medical Equipment customer, your health and safety are our top priority. We are working diligently with Philips Respironics on a repair or replace program and will be reaching out to you with further details. Additionally, we have escalated the issue with insurance companies, including Medicare, to advocate on your behalf.
Click HERE to view Philips Respironics' Sleep and Respiratory Care Update regarding this recall and related details.
Ventilators:
Because ventilators offer life-sustaining support, please continue to use your ventilator as directed by your physician. To help protect you from having issues with the sound abatement foam, Philips Respironics advises that you change your inline bacterial filter. Hart will provide extra filters and encourages you to replace them once a week instead of once a month. Hart will also be making home visits to ensure instruction on replacing the filters.
CPAP and Bi-Level Devices:
Please note, that in their notice, Philips Respironics refers to CPAP and Bi-Level PAP devices as continuous and noncontinuous ventilators.
Per the enclosed notice, Philips Respironics warns that ozone cleaners may exacerbate the foam degradation when used in conjunction with their devices. Additionally, although Philips Respironics recommends that you discontinue the use of your PAP device, Hart would ask that you reach out to your physician before stopping any therapies, as sleep apnea is a serious condition for which your physician has prescribed therapy.
You may register your device on the Philips Respironics' website, per the instructions in their Philips Respironics' Sleep and Respiratory Care Update notice. Nevertheless, as mentioned above, Hart is working on a repair or replace program and will provide more information as soon as it becomes available.
For more information, please contact the Philips Respironics' recall support hotline at (877) 907-7508 or visit their webpage: www.philips.com/src-update

Sincerely,
Hart Medical Equipment