A Caregiver's Guide to Bath Safety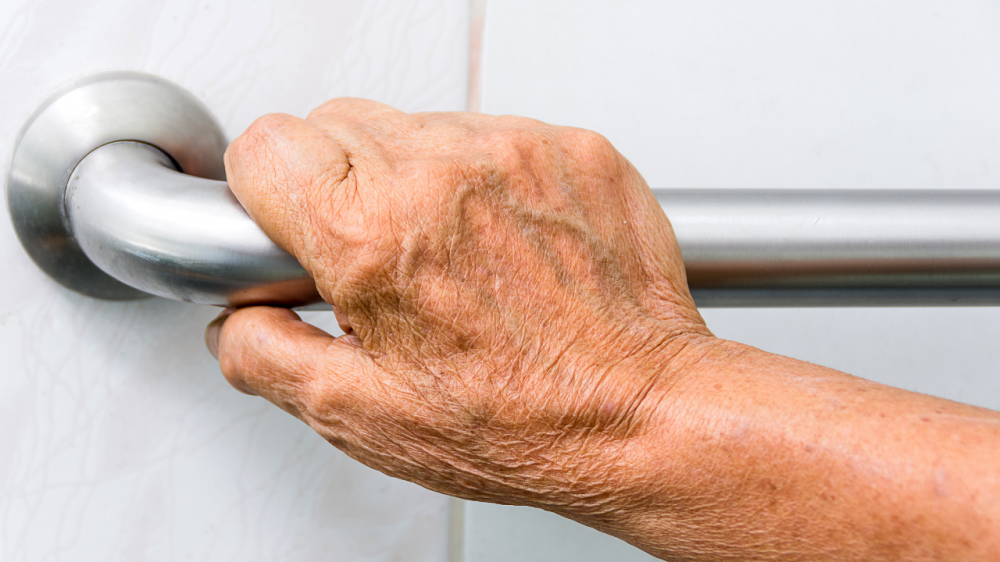 When you think of risky activities, using the bathroom, showering, or bathing is not usually at the top of the list. Bathrooms can be dangerous for everyone, but elderly people and people with limited mobility are at a greater risk of injuries, making the bathroom one of the most unsafe places in the house. As many accidents arise in the bathroom, we suggest caregivers inspect the bathroom for any potential hazards. Look for easy improvements that allow the bathroom to become a more comfortable and secure space for your patient. Continue reading if you want to learn more about bath safety.
Bathroom Modifications
As a caregiver, suggesting the most minor modifications can make a huge difference in someone's life. Grab bars are one of the best and simplest modifications that you can make to a bathroom. Grab bars can be installed both inside and outside of a shower. They allow for extra stability and security for the user when getting in and out of the shower or tub.
Installing grab bars is a great start to helping your patients in the bathroom. To add more safety to the bathroom and to make sure that there are the least amount of fall risks, add a commode or toilet seat raiser. Not only will they help with lowering your body to the toilet seat, but they will also help patients stand more easily as well as reduce fall risks. Less lowering and rising from the toilet relieves stress for both the patient and the caregiver.
If your patient or loved one has a challenging time standing for an extended period, a simple shower chair offers a great solution. Shower chairs come in a range of sizes and can be used in showers or bathtubs. As a caregiver, you should ensure that the chair is secure before allowing the patient to use it. The ability to be seated in the shower makes the bathing experience easier and more pleasant for the bather and the caregiver.
Another fall risk in the bathroom is a loose rug. While they may make the room look nice, they can cause a severe fall for anyone. As a caregiver, make sure that your patient does not have any rugs or mats in their bathroom unless they are slip-resistant.
For someone who has more significant mobility issues, recommending that they install a walk-in shower or tub would be a good idea. It will allow for safer entry and exit from the tub without having to use their body weight to lower and raise themselves.
Tips:
Be understanding of what your patient is going through
Allow as much privacy as possible
Try to make conversation to distract from awkward situations while bathing
Make sure to give the patient as much independence as possible
Make sure that you are always near, no matter what assistance is needed, to keep the patient safe
Make sure you never rush the patient and allow them to take all the time that they need
If you are interested in purchasing any bath safety products with or for your patients, view our bathrooms safety section on our site now!