National Crutch Shortage - Our Response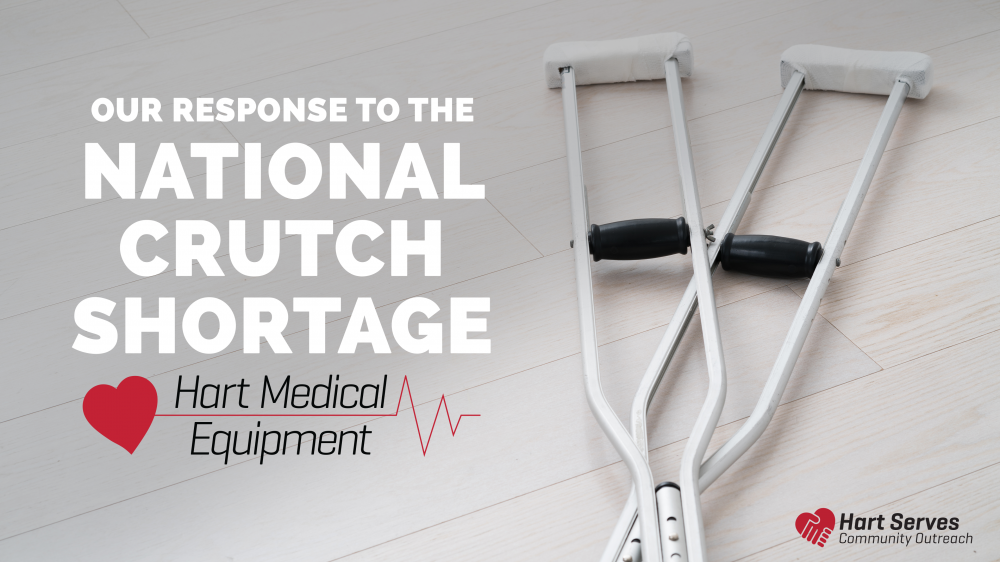 Due to a national shortage of crutches, Hart Medical is accepting donations of new or gently used adult crutches to refurbish and provide to our local, partner health systems in need.​

If you have a pair of new or gently used adult regular or universal crutches, we are asking you to consider donating them to be used for those in need at our local health system locations. Hart Medical Equipment will be facilitating the donations by receiving, cleaning, sanitizing and refurbishing the crutches, then providing them directly to the hospitals and medical centers at no charge.​

Crutches can be dropped off at any of Hart Medical Equipment's locations across Michigan and Northwest Ohio.
Visit hartmedical.org/locations to find the location nearest you.​