Three Sweet Treats for Diabetics
Posted On: January 20, 2021 by Hart Medical Equipment in: Diabetes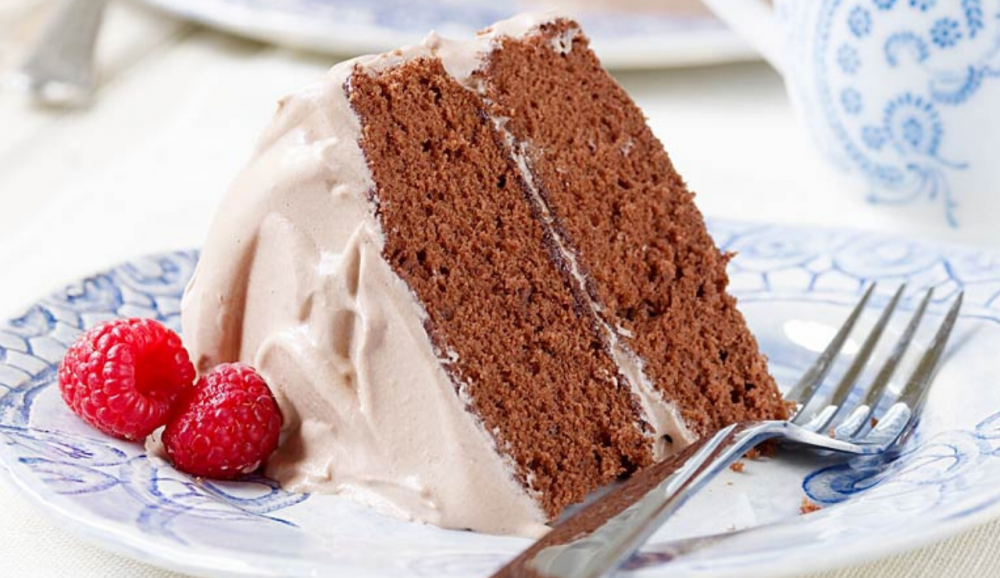 Living with diabetes makes dessert time a little more complicated. The good news is that there are lots of yummy treats that won't mess up your blood sugar while also satisfying your sweet tooth! Next time you're craving something post-dinner, try out one of these delicious treats.
Raspberry-Mocha Cake
The first dessert is beautiful, delicious and blood sugar friendly all in one! This recipe makes 16, 1-piece servings – the perfect size to share with the whole family.
Ingredients:
Two 8-ounce packages of chocolate sugar-free, low-fat cake mix
1 ½ cups of brewed chocolate-almond flavored coffee
1 ¼ cups of raspberry spreadable fruit, melted
Two ½ ounce packages of sugar-free instant cocoa mix
One 1.3-ounce envelope of sugar-free whipped topping mix
½ cup of fat-free cold milk
½ teaspoon of vanilla extract
Directions:
Preheat your oven to 375°.
Substituting the water for your brewed coffee, prepare the cake mix according to the directions on the package.
Pour your batter into two 8-inch round cake pans. Bake in preheated oven for 20-25 minutes or until cooked all the way through. Cool the cakes on a wire rack for about 10-15 minutes.
Remove the cakes from the pans and poke multiple holes into each layer, brushing them with the melted raspberry spread. Let them cool completely.
Combine the cocoa mix and whipped topping mix in a large bowl. After adding your milk and vanilla, beat on low with a mixer until blended. Then, beat at a high speed for four minutes until you can form soft peaks.
With one cake layer on a serving plate, top it with half of the frosting. Add the second cake layer on top and spread the rest of the frosting on the sides and top of the cake. Chill and serve!
Peanut Butter Cookies
These cookies are super quick and perfect for an on-the-go dessert. The minimal list of ingredients allows you to make the dough in just five minutes!
Ingredients:
1 cup of smooth peanut butter (no added sugar)
1 large egg
2/3 cup of erythritol (sugar substitute)
½ tsp. of baking soda
½ tsp. of vanilla essence
Directions:
Preheat your oven to 350°.
Line your cookie tray with parchment paper and set aside.
In a blender (bullet blenders work best), add your erythritol and blend until it's powdered. For low-carb sweeteners, blending isn't necessary.
Add all ingredients to a mixing bowl, mixing until you form a smooth dough.
Roll your dough into a ball using your palms, then place them on the cookie tray. Do this until you have about 12 cookies.
With a fork, flatten the cookies in a crisscross pattern.
Bake for 12-15 minutes, then remove from the oven to cool completely. Enjoy!
Strawberry Lemonade Popsicles
If you're looking for a chilled, fruity dessert, this treat is the perfect one to try! Plus, they have no added sugar and only require five ingredients.
Ingredients:
¼ cup of old-fashioned oats
4 oz. of low-fat cottage cheese
1 ½ lbs. of strawberries
4 oz. of lemon juice (equals about 4 lemons)
5 drops of liquid Stevia
Directions:
In a high-power blender or food processor, pulse the oats until they become a powder.
Add your strawberries, cottage cheese, lemon juice and Stevia, pulsing until smooth.
Throughout the blending process, take a break to use a spatula and push down the ingredients. Avoid adding any extra liquid.
Pour your mixture into six popsicle molds and freeze for about 3 hours or until solid. And now you can enjoy your sweet, low-sugar treat!
Dessert is one way to make life a little sweeter, so don't let diabetes stop you from enjoying delicious treats! There are lots of ways to alter normal desserts to be lower in sugar and better for your blood sugar levels. Try out one of these ideas next time you want something sweet!
Shop Diabetic Products & Supplies here: hartmedical.org/diabetes