What is CGM and How Does it Work?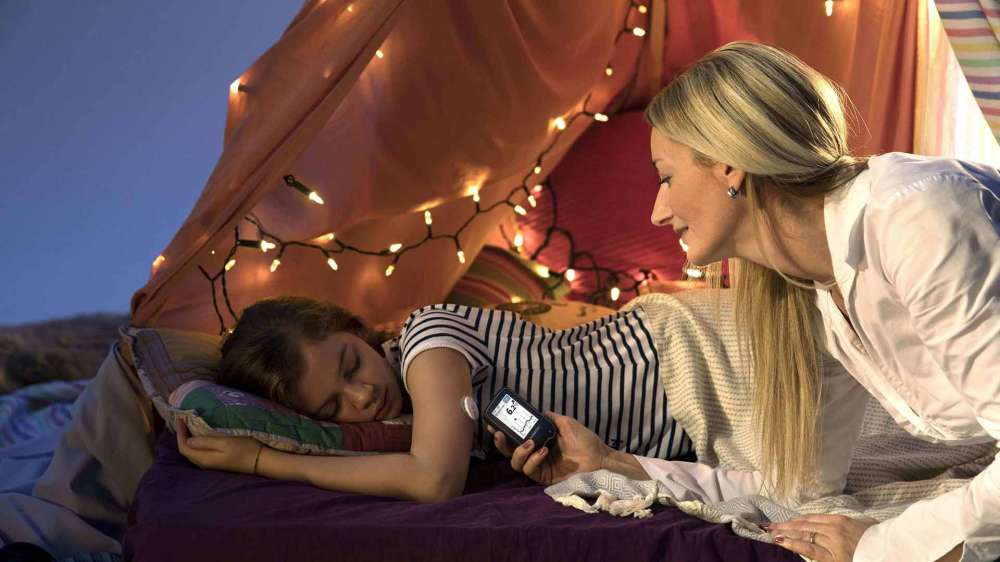 What is CGM and How Does it Work?
Continuous Glucose Monitoring (CGM) systems track glucose levels throughout the day. CGM users insert a tiny sensor wire just under their skin using an automatic applicator. An adhesive patch holds the CGM sensor housing in place so the sensor can measure glucose readings in interstitial fluid throughout the day and night.
A small, reusable transmitter connects to the sensor wire and sends real-time readings wirelessly to a receiver, so the user can view the information. With some systems, a compatible smart device (cell phone) with the CGM system app can serve as the display device. The receiver or compatible smart device displays current glucose levels, as well as historical trends in levels.
Unlike a blood glucose meter (BGM), which provides just a single glucose reading, CGM systems can provide real-time, dynamic glucose information every five minutes — up to 288 readings in a 24-hour period. Users can gain valuable insight about their glucose levels, rate and direction of change, and additional insight to proactively manage their diabetes.
There are many advantages to using a CGM over traditional glucose meters. The four most recognized are:
1. CGM users reduce their A1C on average by 1.3 pts.
2. CGM users reduce time spent in hypoglycemia (blood sugars less than 50).
3. CGM alerts the user of approaching highs and lows.
4. Patients don't have to poke their fingers.
Most insurances cover CGM therapy for Type I diabetics. There are some insurances that provide coverage for Type II diabetics when other complications are present.
Hart Medical Equipment carries multiple CGMs. Talk with your physician to see if CGM therapy is right for you. For questions, please call (888) 606-8778 and ask for Hart's Specialty Care Team or email iddm@hartmedical.org.