Product Spotlight: SoClean 2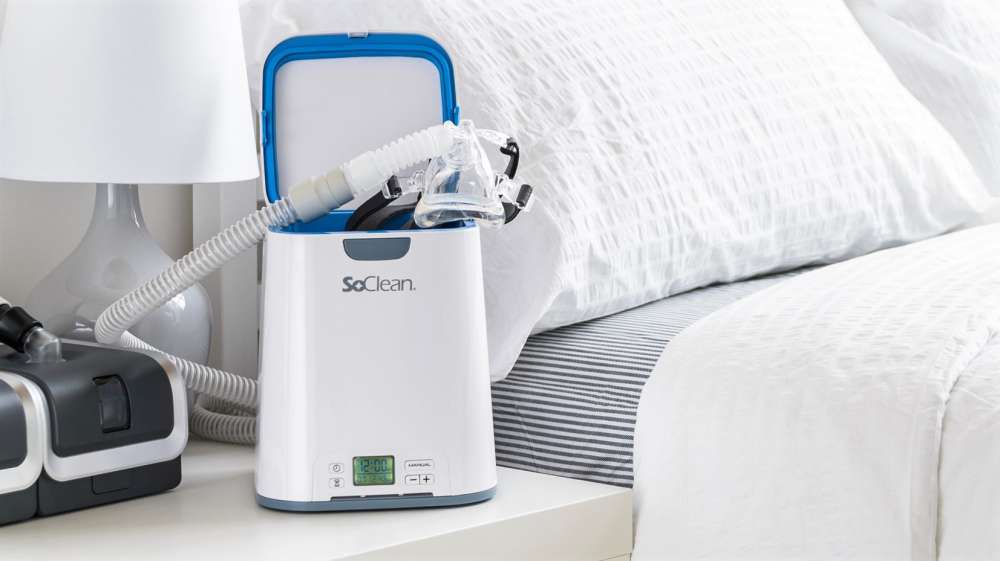 Are you a sleep apnea patient on CPAP therapy?
If so, then it's likely your physician has explained the importance of regularly sanitizing your machine's equipment to ensure you're receiving the full benefit from your therapy. Ideally, a daily cleaning will ensure that harmful germs and bacteria don't make a home inside the machine that you're counting on to help you get deeper, uninterrupted, quality sleep you need.

It's been clinically proven that regular and consistent use of a CPAP machine in the treatment of sleep apnea will result in positive health benefits, such as lowered blood pressure. To get these health and lifestyle benefits from your CPAP machine, the machine must not only be used regularly, but it must also be cleaned and sanitized regularly. Cleaning with soap and water to kill germs and bacteria is a time-consuming process, and many CPAP users struggle to find the time in their busy schedule. But not properly cleaning your equipment could result in feeling fatigued, or even sick from infection.

This is where CPAP cleaning becomes essential. SoClean can sanitize the mask, hose and reservoir of your CPAP machine, with no disassembly! SoClean boasts that they are the only cleaner with a tested and proven 99.9% sanitization efficacy rate.
The best thing sleep apnea sufferers can do for their health is to use their CPAP machine regularly, following the recommendations of their doctors, combined with a SoClean to automatically sanitize their CPAP machines daily. By using the SoClean, sleep apnea sufferers can be confident that their CPAP is safe and providing all the health benefits they hoped for and expected.

Are you ready to experience that peace of mind, knowing your CPAP machine is always clean, sanitized and ready to offer the optimal therapy each night – all from the quick and easy to use SoClean?
CLICK HERE to get yours today (with FREE Shipping!)