Top 10 Tips to Keep Your CPAP Clean and Functioning Properly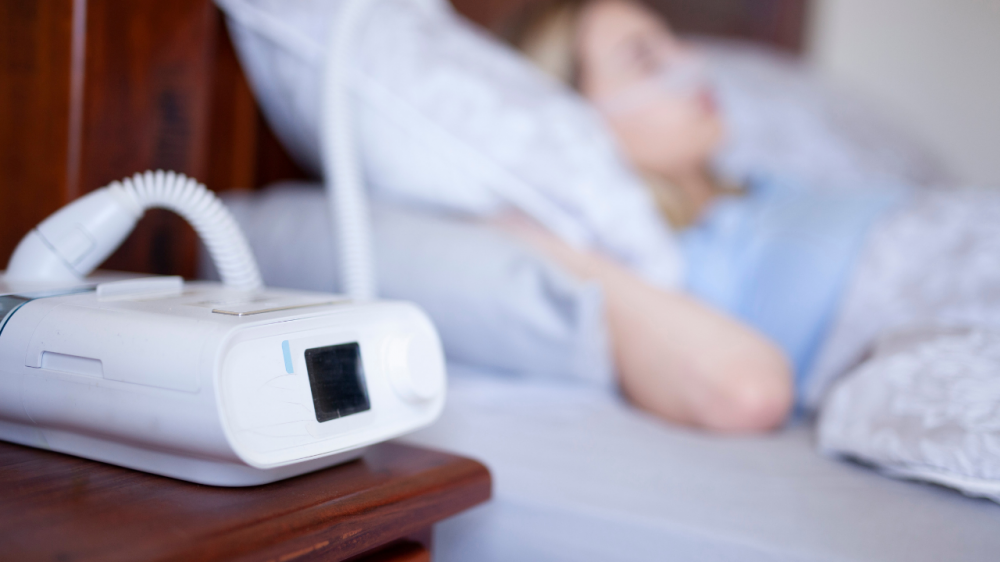 You deserve a good night's sleep which is why it's important to properly clean your CPAP equipment to ensure you're getting the most out of your sleep therapy and extending the life of your items. Not cleaning your equipment can lead to bacteria growth, mold exposure, equipment breakdown and allergy symptoms. Check out these 10 top tips for keeping your CPAP mask, machine and accessories clean and functioning properly:
1. Timing is Everything
You may not look forward to cleaning your CPAP equipment, so setting a calendar reminder to clean your CPAP cushion every morning may be the best solution. Every morning, make sure to clean your CPAP mask cushion as it collects oils that can degrade the quality and performance of the seal and mask. By washing it every morning, you'll have a clean, dry mask ready to go for the night!
2. Stick to a Schedule
Cleaning your mask, tubing and water chamber on at least a weekly basis is recommended. If you can, clean your CPAP mask and cushion/pillows daily, your humidifier chamber, reusable filters and hose weekly!
3. Gather the Right Supplies
To clean your equipment, make sure you have everything you need before you start. You'll need:
Small sink or tub
Warm water
Soft cloth or towel
Mild soap or dish soap (mild antibacterial works well!)
4. Avoid Harsh Chemicals and Solutions
Avoid using harsh chemical cleaners such as bleach, chlorine, ammonia and others when sanitizing and cleaning your equipment. These can irritate your lungs and make you sick. If you're looking for a quick and convenient way to clean your equipment, CPAP wipes might be right for you! Shop our favorites below.
Shop Disinfecting Supplies:
5. Invest in a CPAP Cleaner
If you'd prefer to save time and not clean each piece by hand, investing in a CPAP cleaner and sanitizer might be the best solution for you. There are a variety of options available that can help you effortlessly keep your CPAP items germ-free and functioning. The automated cleaners disinfect your CPAP mask, hose, and reservoir without needing to take any of the pieces apart every day. Some machines avoid water or messy chemicals to prevent irritation and to ensure your equipment stays dry.
Shop Cleaners:
6. Be Prepared to Clean
We've outlined some general steps to follow when cleaning various parts of your CPAP equipment. Always remember to follow the manufacturer's instructions for cleaning your CPAP or the advice of your equipment provider.
Unplug all of your equipment and disassemble the various parts. Disassemble the mask into three parts: headgear, cushion, frame. Unplug the air tubing and hose, disconnect the humidifier tub and remove the CPAP filter.
In a sink or tub, clean equipment with soap and warm water, using a clean, soft cloth.
Rise the equipment and supplies with warm water.
Use a clean time to remove any excess water and pat pieces dry.
7. Provide Adequate Time for Drying
Make sure you allow the equipment adequate time to dry as damp equipment can develop mold. Place your equipment on a flat surface on top of a towel to air dry for about an hour. Hang your tubing over the shower rod or towel rack with the ends pointing down to ensure all the water drips out.
8. Keep Out of Direct Sunlight
When drying your equipment, make sure it's not placed to dry within direct sunlight as this can damage your equipment.
9. Properly Reassemble Everything
Once your equipment is fully dry, carefully reassemble the parts. Refer to your user manual if you aren't sure how to put the pieces back together. Once you've reassembled it, turn on your CPAP machine and make sure there aren't any air leaks.
10. Replace Your CPAP Parts Regularly
You'll want to make sure you're replacing your supplies at regular intervals to ensure their effectiveness. Here's a general guideline for replacing your supplies:
Filters: Every two weeks
Mask Cushion & Nasal Pillows: Every month
Mask Frame & CPAP Tubing: Every 3 months
Headgear, Chinstrap, Humidifier Water Chamber: Every 6 months
Shop Supplies:
At Hart Medical, our sleep therapy experts can help you select the right CPAP equipment to suit your face shape and lifestyle. You can conveniently shop the wide variety of masks, machines and accessories we carry from the comfort of your home on our website. Check out the options we carry today or contact us if you have any questions. We're here to help!