Top Tips to Help Stay Compliant with Your CPAP
Posted On: February 16, 2021 by Hart Medical Equipment in: CPAP Sleep Apnea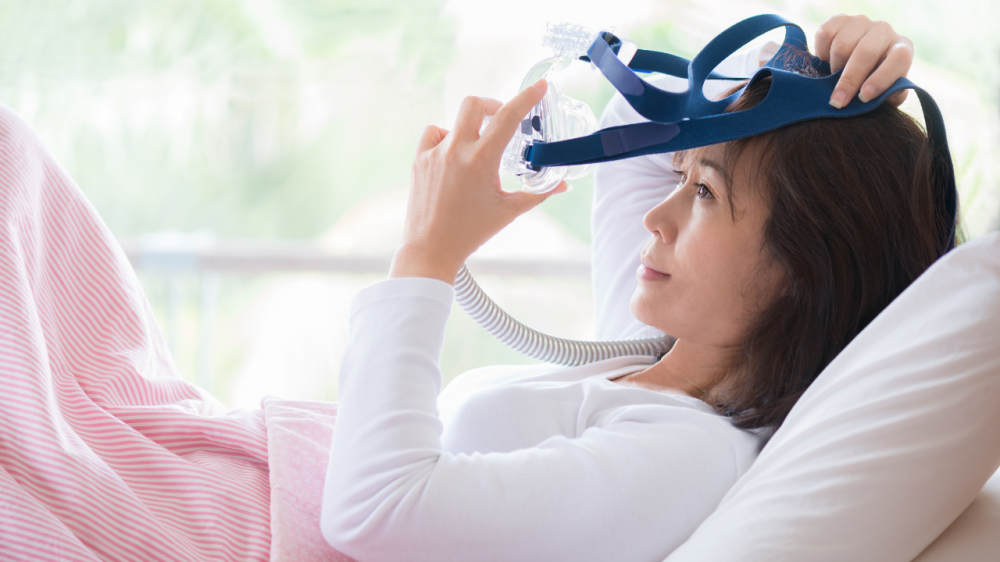 Now that you've been diagnosed with sleep apnea, you'll need to find the right treatment. A CPAP machine is a common device used to treat those with sleep apnea. Continuous positive airway pressure (CPAP) is a form of positive airway pressure ventilation in which a constant level of air is given to the user so that breathing does not pause throughout the night. However, staying compliant with CPAP use isn't always easy, which is why Hart Medical Equipment is here to give you some tips to help!
Why Do I Need to Stay Compliant?
It may not seem too important, but staying compliant could be a matter of life or death. If left untreated, sleep apnea can cause many health issues such as:
Stroke
Heart failure
Type 2 diabetes
High blood pressure
Headaches
Depression
Liver problems
How Do I Stay Compliant?
1. Find the Right Fit
If your CPAP mask isn't fitting you correctly, you're less likely to wear it every time you sleep. If a full face mask isn't working for you, then try a nasal mask to see if that feels better. It won't be the perfect fit the first time around for everyone and that's okay! Work with a home medical equipment provider, like Hart Medical Equipment, to find the right fit for your mask.
2. Get into a Routine
You'll want to get into a routine that makes using a CPAP part of your daily life and habits. This includes the cleaning of the machine and tubing as well. When you add the CPAP to your routine, it makes it more normal to you, so you begin to feel more comfortable with the process.
3. Use a Humidifier
A dry mouth, eyes or nostrils can be common, so if this is continuing to happen, try using a humidifier to make it more comfortable. A CPAP humidifier helps you avoid dry mouth (which nearly 40% of CPAP patients experience).
4. Keep Things Clean
Cleaning is the key to taking care of the equipment. It is recommended to wash use mild soap and water to wash the mask daily and also wash the tubing and headgear once a week. Hart also offers cleaning wipes and sanitizing devices that can help eliminate bacteria on your equipment. A clean CPAP means you'll receive optimal treatment and help avoid the colds or infections.
5. Replace Your Supplies
It is recommended to replace your filter and cushions every 2‐4 weeks, tubing every 3 months, and mask headgear and water chamber every 6 months. Most insurances will cover replacing these items at varying intervals. Ask your insurance or use our "Chat Now" feature to chat with one of our knowledgeable online customer service representatives to find out if you're eligible to receive new supplies.

Be sure to view our website for other CPAP/BiPAP related items that may help you in your CPAP journey to stay compliant. And remember, Hart Medical Equipment is here to help! If you have any questions, or would like additional assistance, please feel free to reach out!